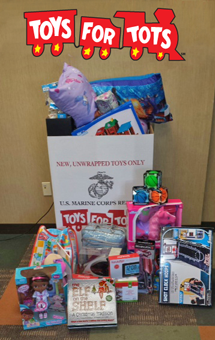 FOR IMMEDIATE RELEASE
Wyoming, MN - December 10, 2013 - CU Recovery steps to the front of the line in their commitment to their local community. The company culture supports involvement in tangible ways through financial support and volunteerism.
---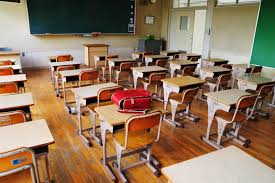 Recently I came across this much needed dose of realism below taken from an original piece printed in the San Diego Union Tribune on September 19, 1996, and which has appeared since then in a number of other publications.

Sykes is the author of "50 Rules Kids Won't Learn in School", and many other books.

Even though it was directed at our children, I came away with the thought that many Americans, young and old, could learn something from these simple truths:
---

Industry Leaders Recruited for Key Sales and General Management Positions
PRESS RELEASE
Nashville, TN -
December 10, 2013 – Primeritus Financial Services, Inc. today announced the addition of two industry leaders for key management positions.
---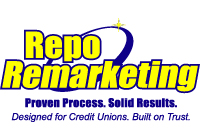 Increasing protection to partners – Repo Remarketing ensures compliance is transparent.
FOR IMMEDIATE RELEASE
Citrus Heights, CA - December 9, 2013 – Repo Remarketing announced its selection of Vendor Transparency Solutions (VTS), as an on-line portal compliance monitoring platform. With the importance in detailed compliance, VTS offers a platform to serve present and future needs of the industry and aligns Repo Remarketing for protection and benefit of their many partners.
---
FOR IMMEDIATE RELEASE
TUCSON, AZ - December 02, 2013 - Vendor Transparency Solutions, LLC., the leader in vendor compliance monitoring, together with Weltman, Weinberg & Reis Co., LPA, the nations largest creditors' rights firm, will be presenting a free live webinar for lending institutions and their contracted service providers on December 12, 2013 at 2:PM EST.
---

For Immediate Release
November 20, 2013 - On the heels of our first cohosted annual seminars in 2013 which yielded a huge turn out and rave reviews, the Board of Directors of both Allied Finance Adjusters and RSIG are excited to announce that we have agreed to Co-Host a second Joint Convention in June 2014. Anyone that went to last year's Joint Convention or the Joint Training Conference in September can attest – this will be THE MUST ATTEND EVENT OF THE YEAR! To be clear, if your budget only allows one convention – this is the one!
---

The American Recovery Association's New Compliant Light Software System Ensures Its Members Are Certified and Compliant
Press Release
IRVING, Texas – Nov. 22, 2013 – The world's largest recovery and remarketing association, American Recovery Association (ARA), recently launched a new compliance monitoring software system to help its lenders view the compliancy of all available recovery agents. The new software was created in response to the recent compliance regulations set out by the Consumer Financial Protection Bureau (CFPB).
---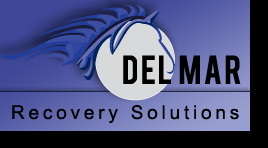 PRESS RELEASE
Carlsbad, CA – Del Mar Recovery Solutions has chosen RISC Vendor Compliance Reporting (VCR) database management software to monitor and maintain their third party vendor compliance.
---
Special 2-day Agent Event in October

PRESS RELEASE
Nashville, TN – Monday, November 4, 2013 - On October 24th and 25th, Primeritus Financial Services held its first-ever Agent Partner Event for its national agency partners in Nashville, Tennessee, home to the Primeritus Corporate offices. Over 100 agents joined the Primeritus management team and staff for a tour of the new offices, a reception and dinner on the 24th. The agent partners joined the Primeritus staff the following day for a Nashville city tour and business session on board the Music City Queen riverboat on the Cumberland River.
---
---
Phoenix, AZ – November 26, 2013 – What if borrowers who were 90 days delinquent were pulled over by police at gunpoint, cuffed and handled like car thieves? Well, it's a reality as the result of Arizona criminal code 13-1813 "Unlawful failure to return a motor vehicle subject to a security interest; notice; classification."

---

Kevin Cave, 36, of Bellevue, Nebraska, a former Omaha Police officer was sentenced to a mere three years probation and fined $8,000 after being convicted of improper computer searches which were used to help locate and repossess vehicles for relatives of his who owned car dealerships.

---

San Antonio, TX – November 14, 2013 – Last week, we reported that an unnamed Repo Man was shot in the leg as he attempted a repossession and was not believed to be life-threatening and is expected to recover. News 4 of San Antonio has updated the story and the prognosis for the now identified man is more serious than originally reported.

---

St Louis, MO – November 14, 2013 – An unnamed Repo Man posted photos of the aftermath of an elementary school Principal's frantic escape attempt onto the FaceBook page of a local television station.

---

San Antonio, TX – November 14, 2013 – In broad daylight in front of an apartment complex, an unnamed San Antonio Repo Man was shot in the leg by a shotgun as he attempted the repossession of a PT Cruiser.

---

Liberty Lake, WA – November 8, 2013 – A 2010 confrontation with a repo man turned into an expensive and painful day for resident Franklin Duncan. He broke his finger, was pepper-sprayed in the face and later shocked by police with a stun gun, all on his own property within a gated Liberty Lake golf community.

---

Jefferson, OH – November 8, 2013 – As if there was a way this could go well… According to police reports, an attempt to repossess a vehicle with a forklift wound up injuring one man when the owner discovered the plan and drove his SUV directly off the forklift's arms.

---

"There's no amount of money in this world worth a man's life,"

Memphis, TN – November 7, 2013 – Deaths in Tennessee resulting from repossession incidents have once again renewed the call for regulating the repossession industry as House Bill 2276- which was introduced, implements system for regulating repossession agencies and collateral recovery agents.

---

---